sequences
Sequences consists of 3 booklets. Size: 17 x 22cm
Price: € 40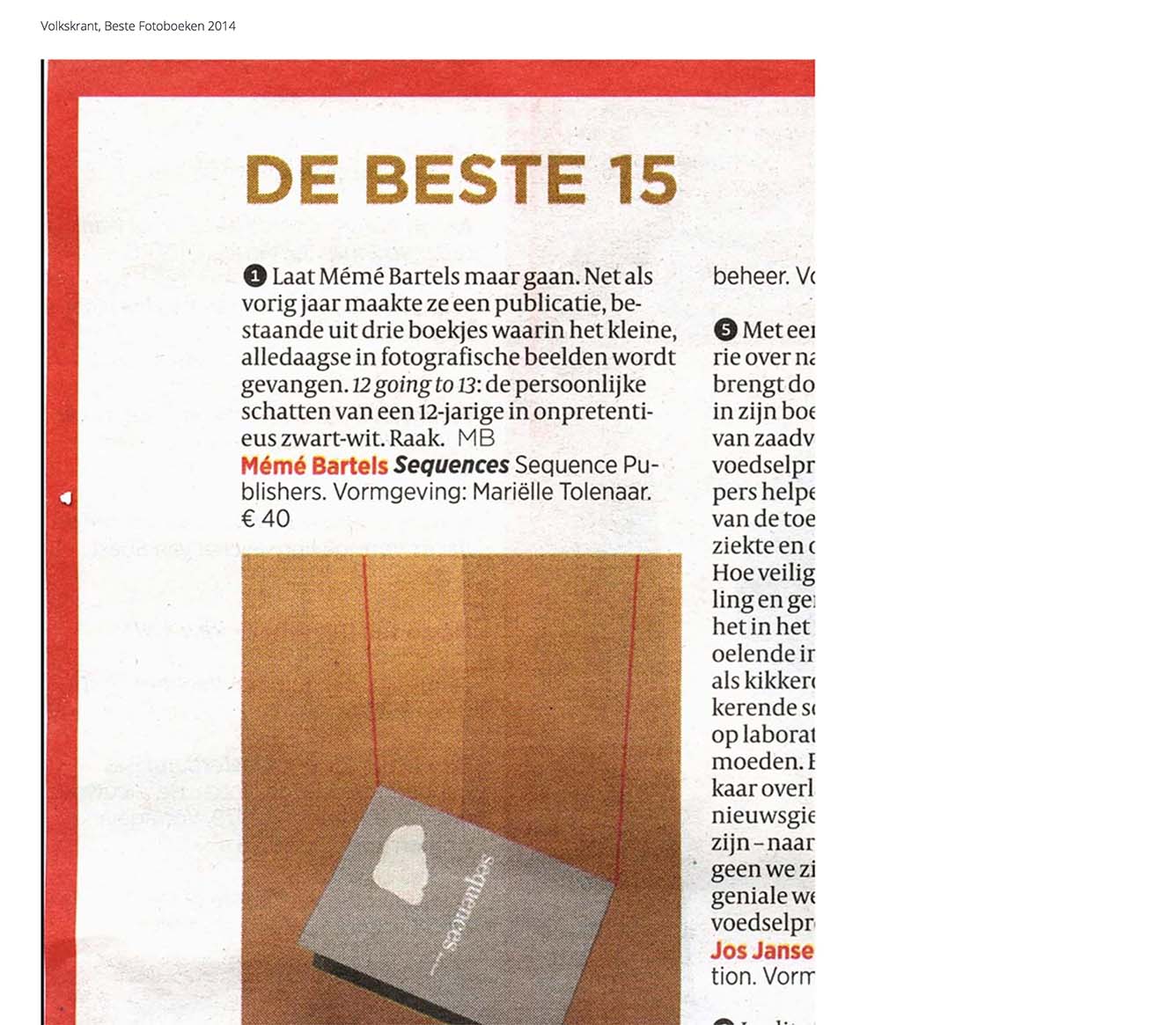 De Volkskrant Beste foto boeken 2014
"Let Mémé Bartels go. Just like last year, she created a publication consisting of three booklets capturing the small, everyday moments in photographic images. 12 going on 13: the personal treasures of a 12-year-old in unassuming black and white. Touching." Merel Bem, The best 15 photebooks in 2014, De Volkskrant.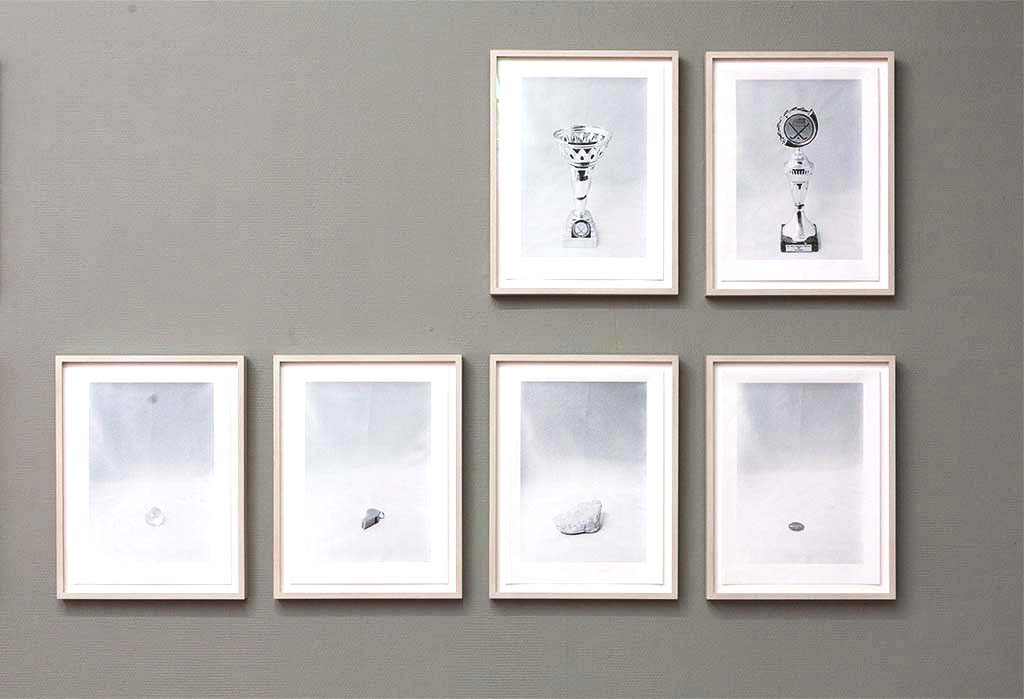 Lief hertje en de grote witte reus (LWGH)
Solo exhibition in the basement gallery.